Things you need to know about Skiing in April in Colorado
In March and April, the days are shorter, colder and darker. However, ski resorts in Colorado become beautiful and warm with sunshine. It is believed that skiing in Colorado is a great experience this month.
Breck, the most famous resort for ski, will still open until April 22, while others CO resort will close between April 8-22. That would be great if you enjoy the weekends here for at least one or two weeks more. Most of the Colorado Ski resorts will see the deepest snow bases in March and April. It is still snowing even into May some years. Arapahoe Basin often opens until July 4th.
For skiers who love the sunshine, nothing compares to skiing in Colorado in March. You will relax and have great time playing in the resorts here in the most comfortable weather. Remember to bring along a tube of sunscreen, sunglasses and a large brim hat.
Spring time is great to start learning how to ski. During this season, the snow becomes softer and the weather turns warm and more enjoyable for all activities in Colorado's resorts.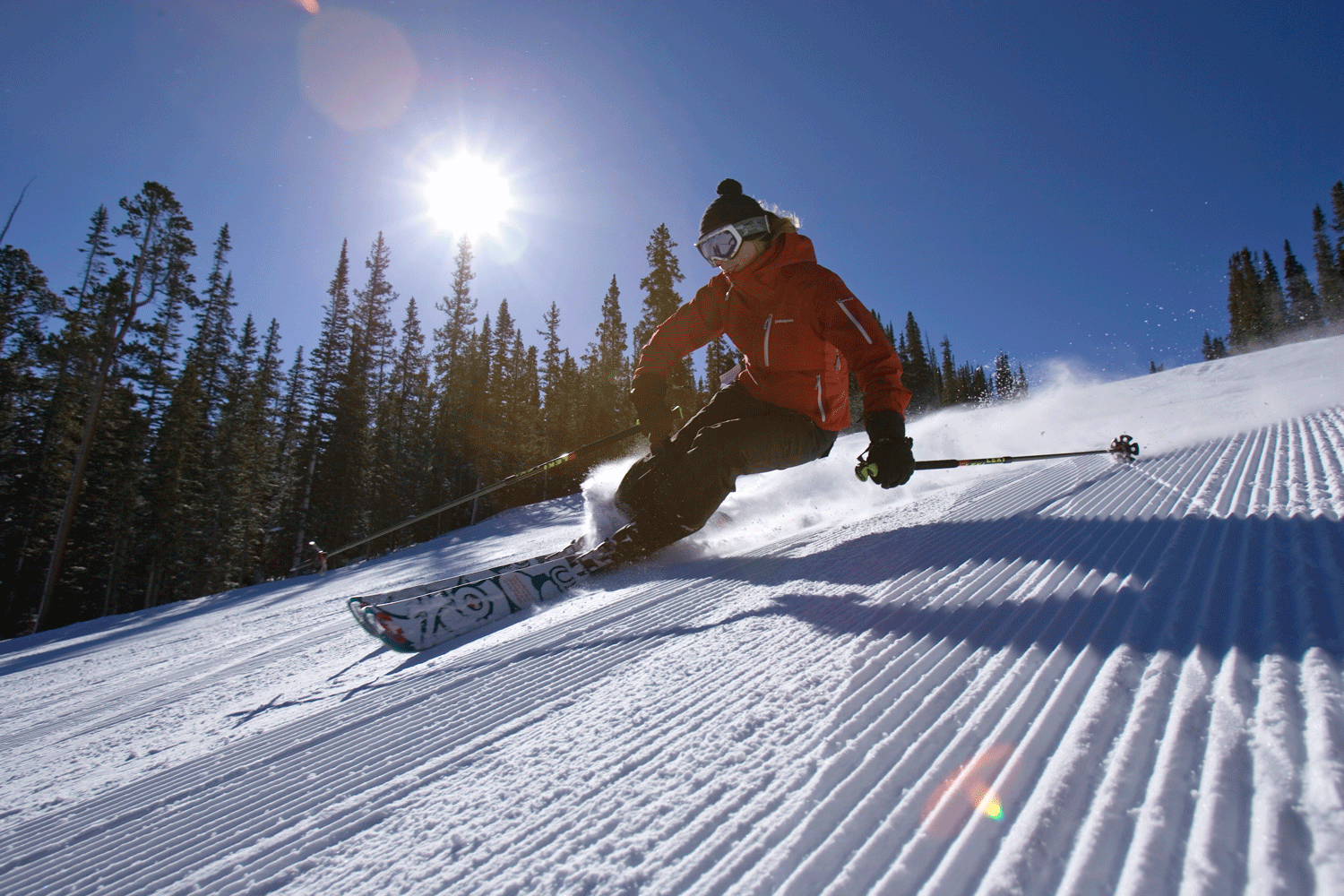 Besides, there are also outdoor activities and parties for skiers to take part in when coming here this month. There are some famous names you should note down, including The Little Nell's Oasis Champagne Bar or Telluride's Alpino Vino. They are full of excitement and interesting activities, so don't miss it!
If you love concerts and outdoor competition, it is also amazing to take part in these resorts this month in Colorado. There are three concerts to be held this month for skiers to join in free. Also in this season, when the days last longer, there are more activities that you can join because there are more time available.